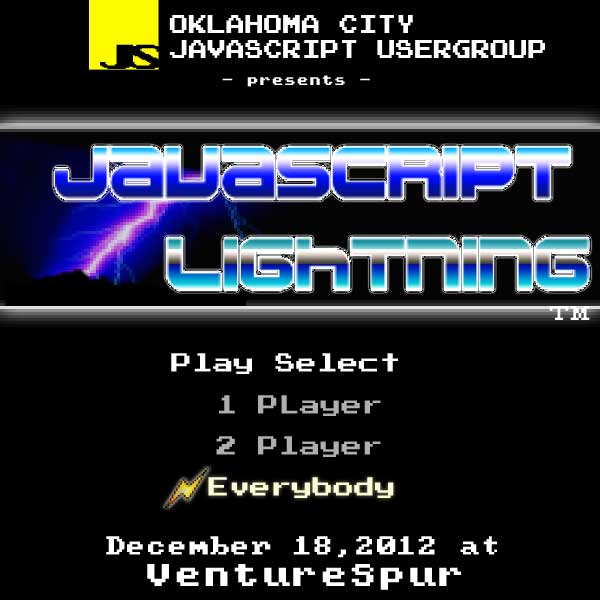 This Month
Meeting December 18, 2012 @The Exchange
Javascript Lightning.
"Javascript Lightning"
Can you believe it? This month concludes our first full year as a usergroup!
We thought it would be a great idea to have a user driven meeting for this month. For the first part, the majority of the meeting, we will be doing lightning talks from community members. If you've never been involved in one of those before, its pretty simple: Its an open forum where our members can get up and talk about what they want. The talks need to be short - generally 5-10 minutes. You can cover anything that is javascript, or related to javascript. You can talk about a problem you've solved, a plugin you like, a cool blog post you read, something you're working on now, or pretty much any other way you're using javascript to achieve your goals
For the second part, we will have a sort of townhall related to okcjs. This is a chance for us to discuss stuff related to the future of our group, such as topics you think will be important for upcoming months or anything else.
This is your chance to share and be heard!