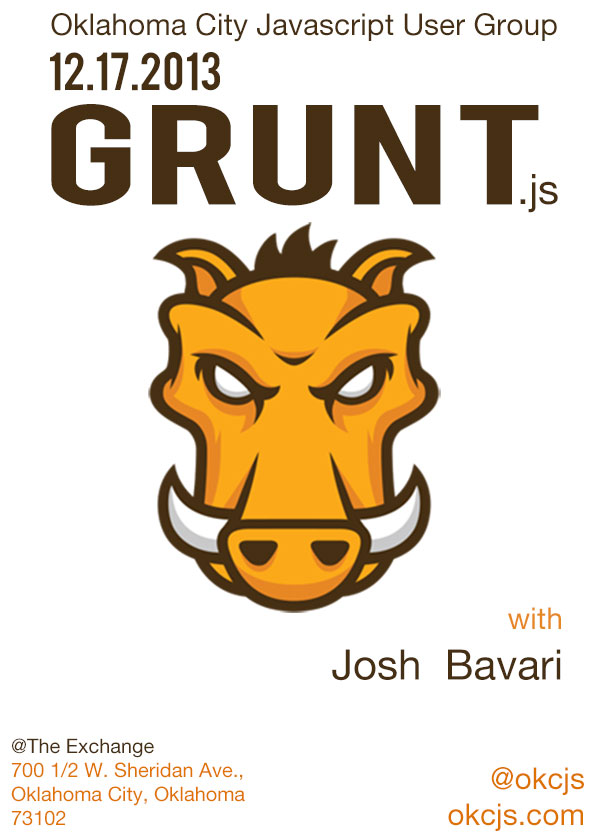 ##This Month
Tuesday: Dec 17, 2013
11:30 am
@The Exchange
700 1/2 W. Sheridan Ave.,
Oklahoma City, Oklahoma
73102
##About "Grunt.js"
Had a chance to check out Grunt.js yet?
It is awesome!
Its a well supported, and effective task runner in the js ecosystem. Its huge and its growing every day. There are already hundreds of plugins to pick from. You can automate anything, with little effort.
Automation is amazing.The less work you have to do when performing repetitive tasks like minification, compilation, unit testing, linting, etc, the easier your job becomes. Next Tuesday, Josh is going to show you how to achieve your goals quickly with Grunt.