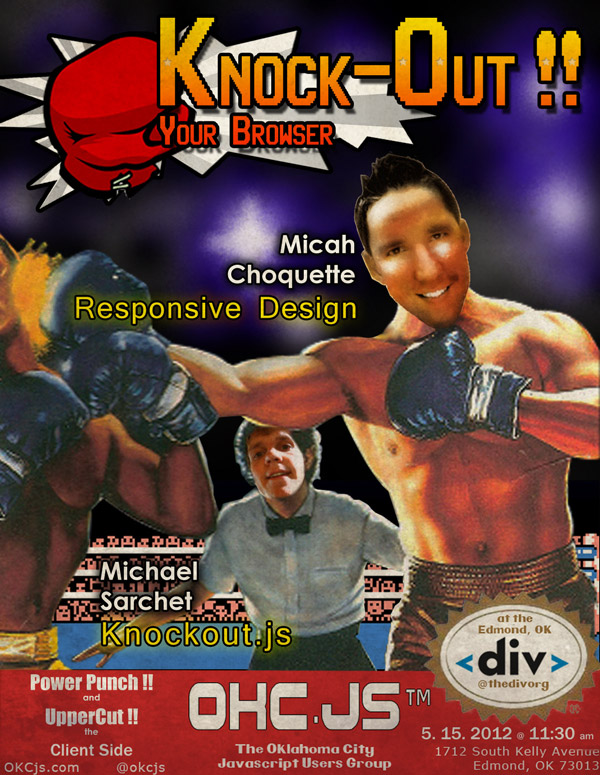 This Month
Meeting May 15, 2012 from 11:30am - 12:30pm at the <div> in Edmond, OK. Lunch will be provided!
Knock-Out!! Your Browser
This month we have a story of true victory. Users expect a modern web application to be a responsive and rich interactive experience. Users will be accessing your site from a variety of mediums, and will be expecting immediate feedback when they are interacting with the page. Don't let this send a haymaker to your appliation!
This month we have two presentations lined up to get your browser down to fighting weight. In one corner we have Micah Choquette, who will teach you how to adapt your application to any viewing environment. You can 'Parry and Block' and 'Slip and Turn', as a whole host of viewing resolutions and devices get thrown at your app. In the other corner, we have Michael Sarchet who will teach you how to create a highly interactive experince with knockout.js. Use the power of MVVM to Cross, Hook and Jab your clientside viewmodel. Your pages will float like a butterfly and sting like a bee!
Its time to weigh in. The browser is waiting for your challenge!!