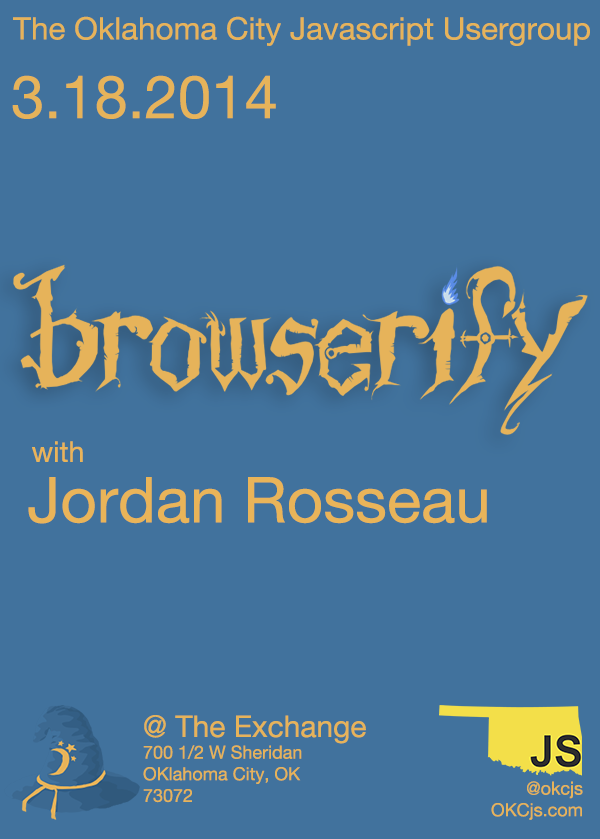 ##This Month
Tuesday: Feb 18, 2014
11:30 am
@The Exchange
700 1/2 W. Sheridan Ave.,
Oklahoma City, Oklahoma
73101
##"I put on my Node and Wizard Hat"
Browserify is a development tool that allows us to write node.js-style modules that compile for use in the browser. Jordan Rousseau will give us the run down on Browserify for browser-side require() the node.js way.

About our Speaker
Jordan Rousseau
Jordan is a recovering ActionScript developer who is passionate about open geo and data visualization platforms. Jordan currently works for Weather Decision Technologies where he leads a team of crazy talented JavaScript/Web developers making the world of weather more accessible using using various frameworks including but not limited to Leaflet, D3, AngularJS and node.js.projects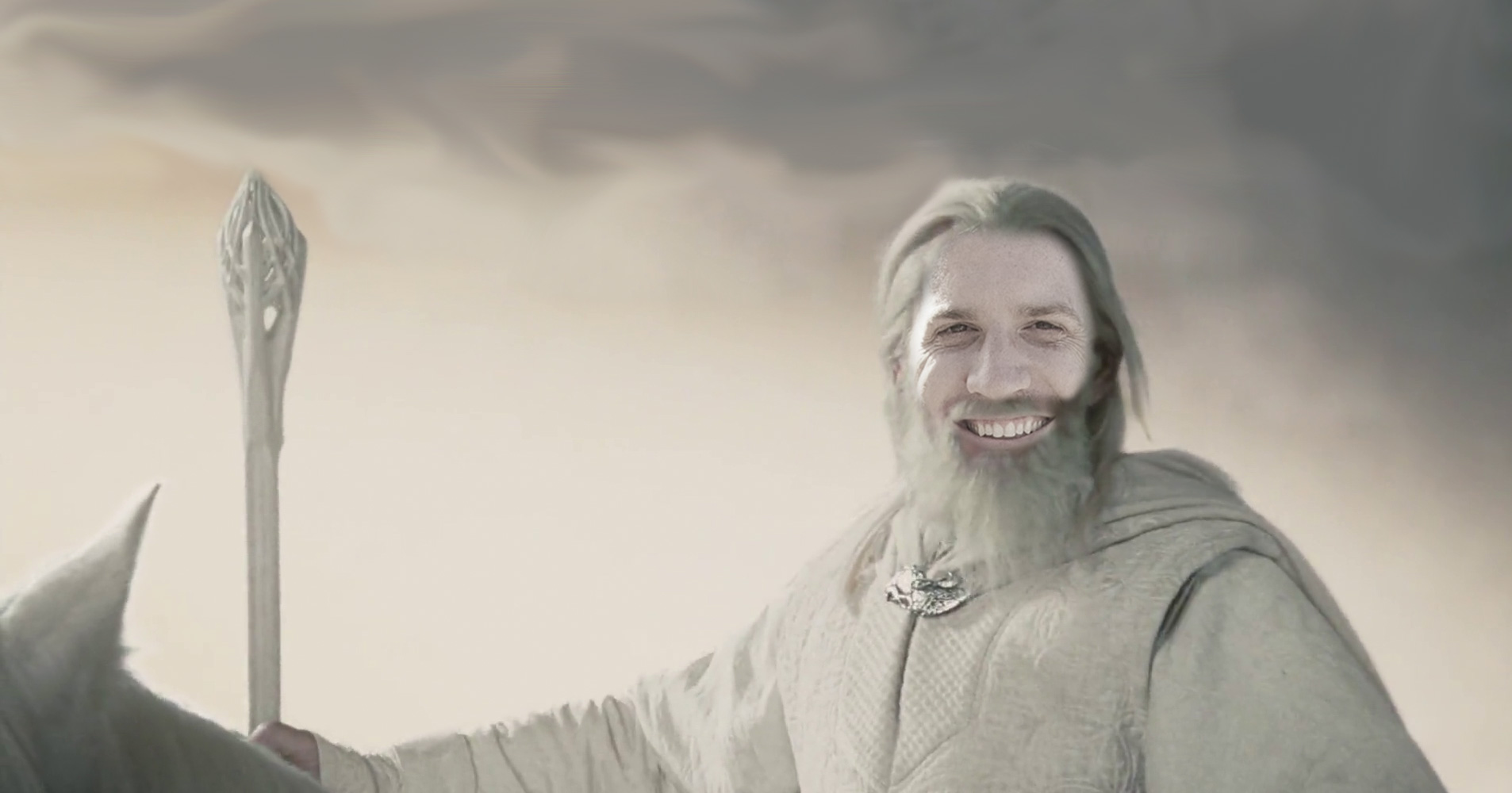 Our Sponsors
Tasty lunch will be served thanks to Robert Half Technologies. These awesome folks are passionate about serving the Oklahoma City technology community and we thank them for their generous support. They've made it clear they want to see our usergroup succeed, which is an epic win for everyone!
usergroup.location = The Exchange;
The Exchange is located on the second floor of the historic Film Exchange building in downtown Oklahoma City. This unique loft space is a breath of fresh air for those wanting to step away from traditional event locals and reception areas while still remaining close to all the action of the city.
The Exchange
700 1/2 West Sheridan Avenue
Oklahoma City, OK 73102
(405) 601-9200