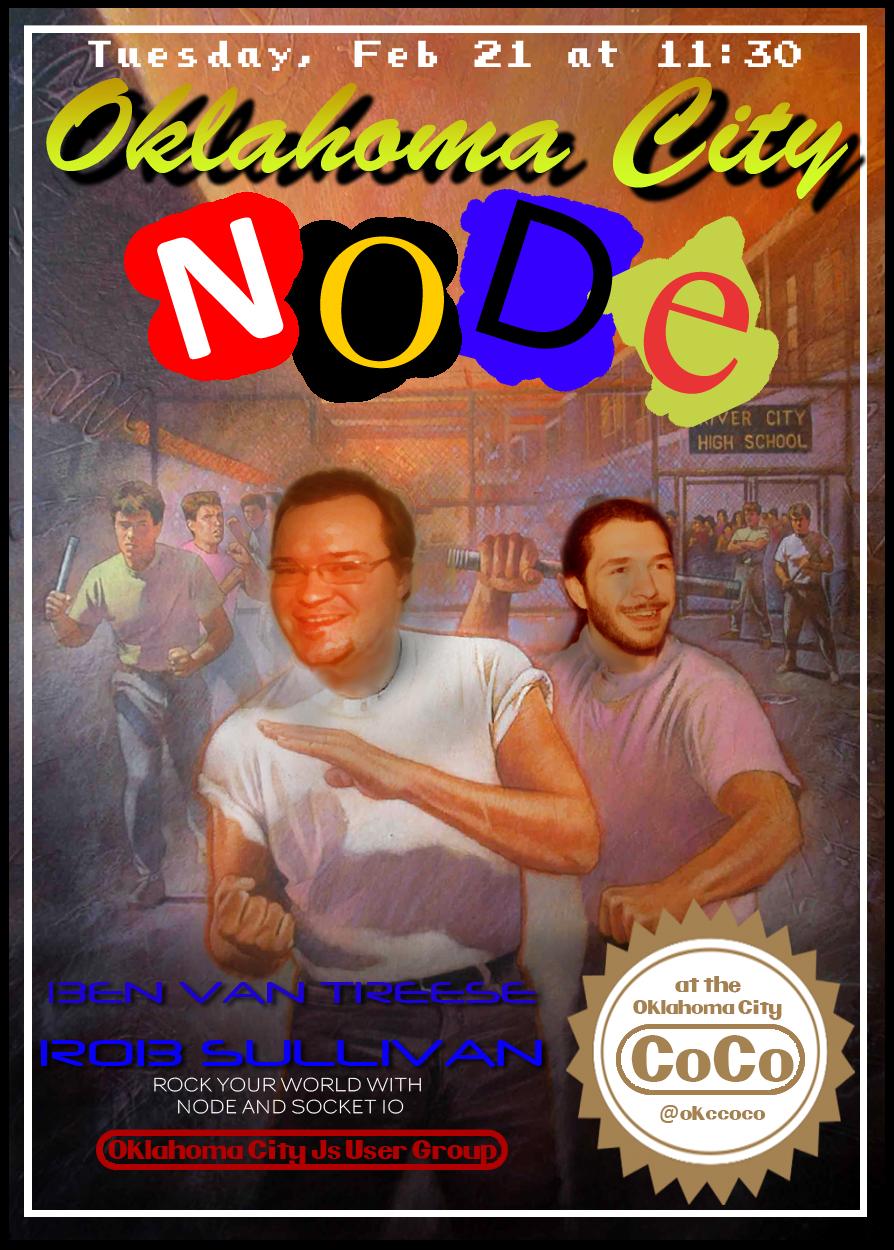 Rock Your World with Node.js and Socket.io!
We already have a robust usergroup in terms of size, and we are attempting something ambitious - a live coding session with audience participation. We will have two speakers at our coding session, Ben Van Treese, and Rob Sullivan. Bring your laptops to the meeting if you want to participate and be blown away by live websocket awesomeness.
First, Ben is going to help you go full throttle from neophyte to awesome in the exciting world of Node. We are going to first cover the basics of node and then construct a small node app for the first part of the meeting. This should be a perfect entry point for those new to node, but should also be practical for those at a novice skill level. Then we will cover some more advanced material. Rob is going to join in and simulate an Enterprise environment and load for our app. Everyone interested in Node.js, websockets, and real-time communications should get something out of this presentation.